Looking for a bit bigger, blue water boat. Might need some TLC but workable and eventually livable. We recently went to look at a Tartan from the 1980s. It needs a lot of work, which isn't necessarily a problem but some of the deck was "squishier" than I'd like and there was a lot of questionable water marks on the inside around windows and from the upper deck. I think we are going to keep looking, but it is the beginning of the beginning of the next step toward full time live aboard cruising.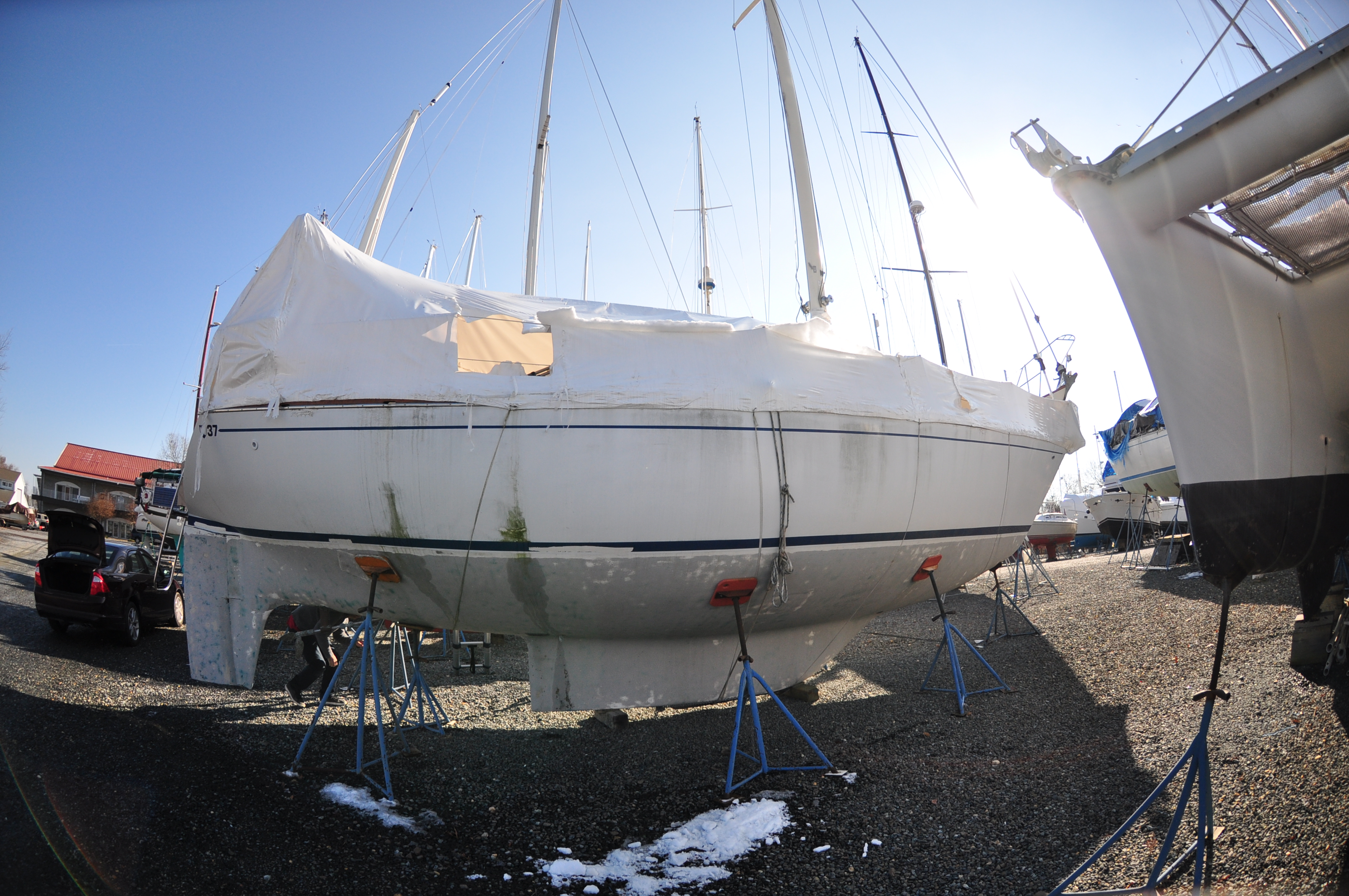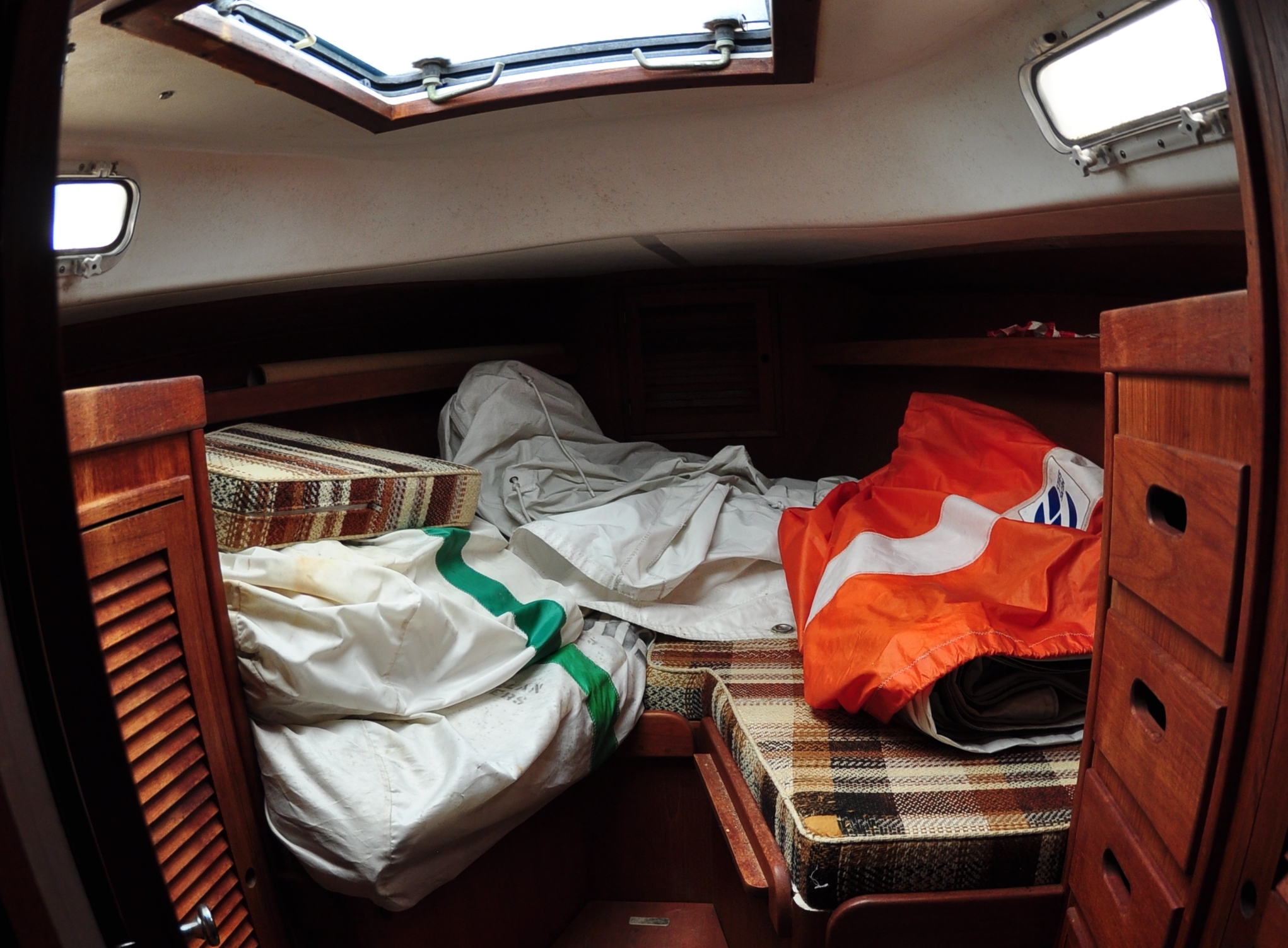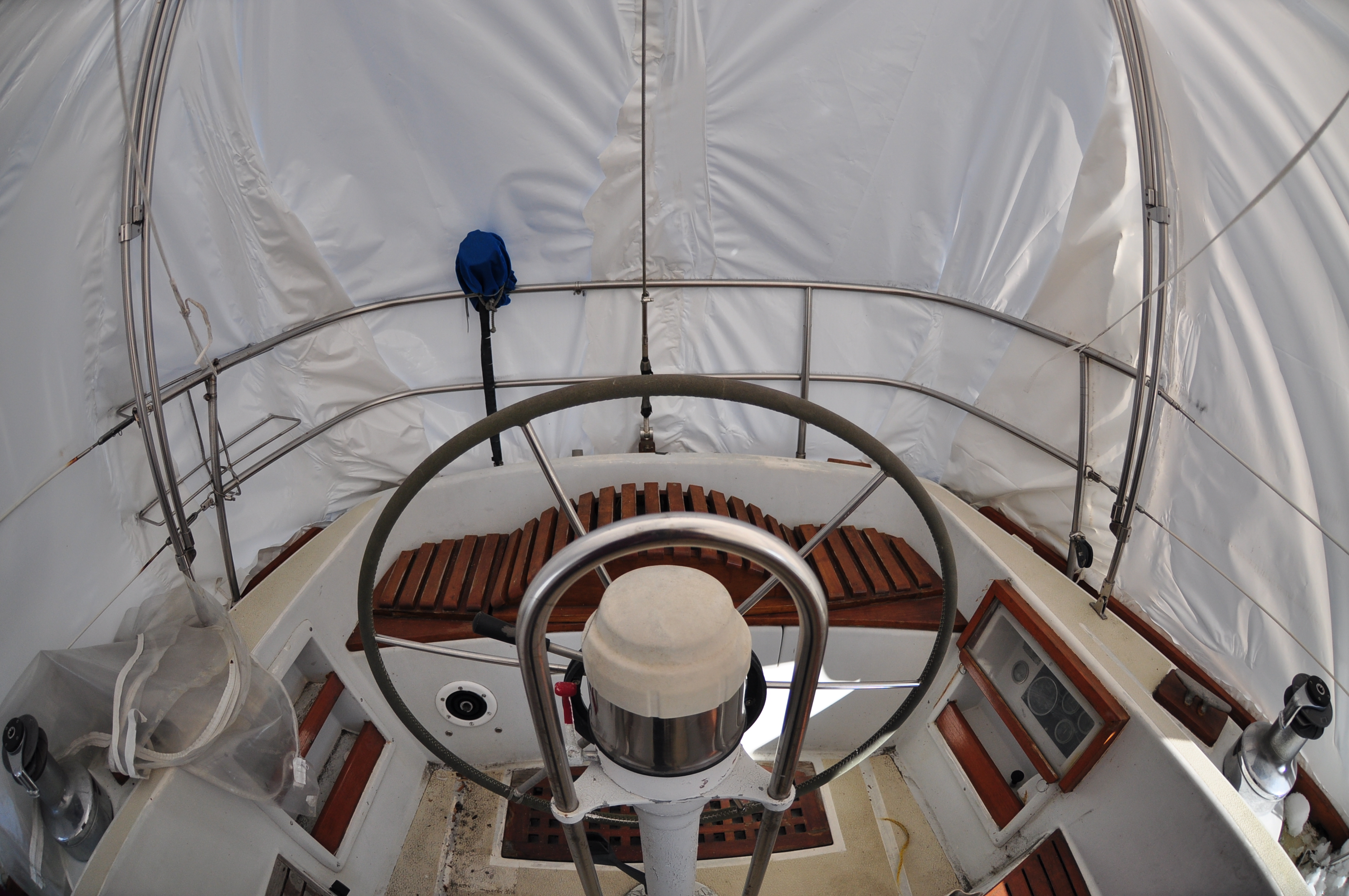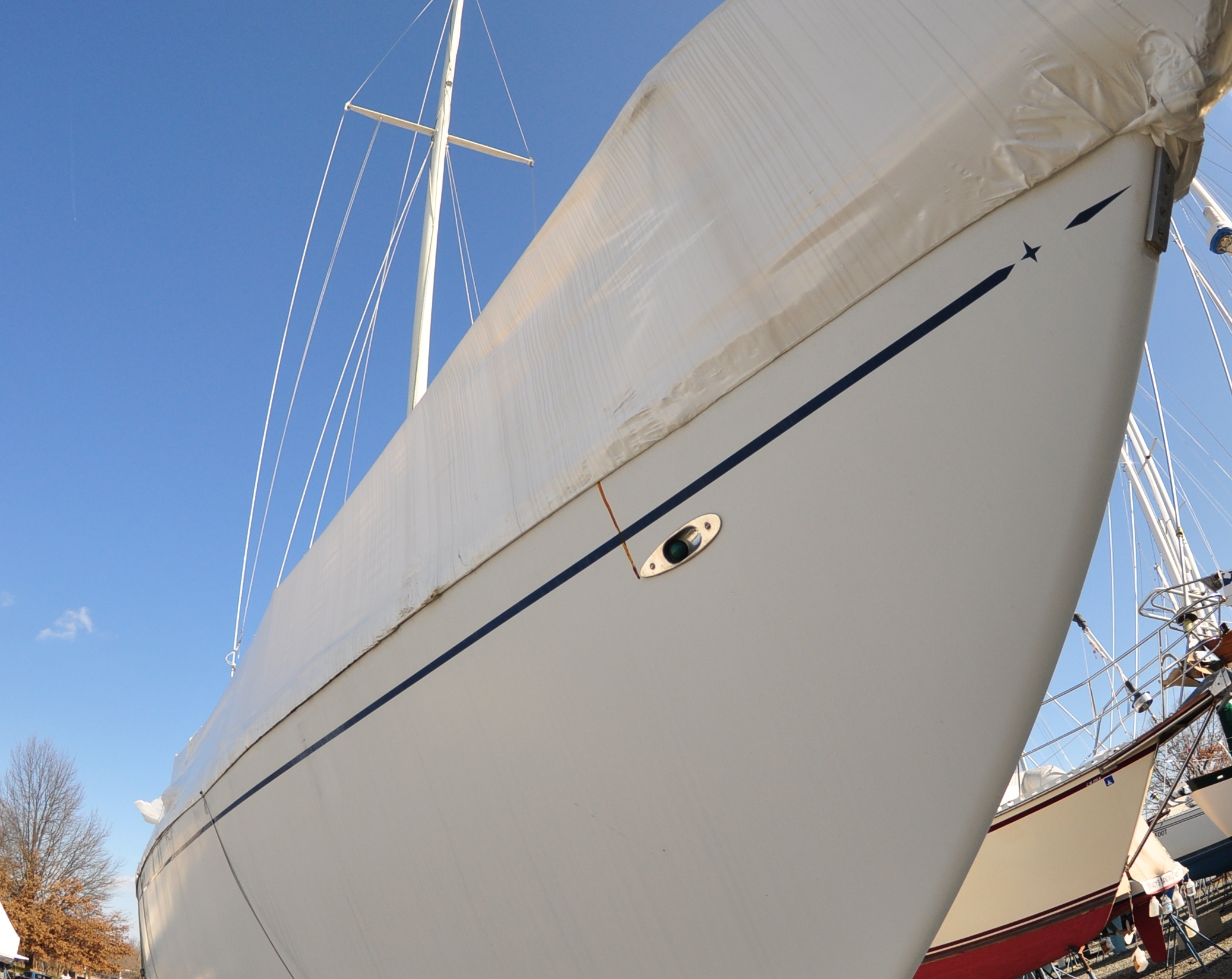 The inside wasn't bad. It didn't even have that musty smell you'd expect from a shrink wrapped boat, but the water damage was more than I wanted to deal with for the price. It was fun to see the original plaid cushions. Wow.
The other concern was that we were not able to start the engine, for obvious reasons but that becomes a big unknown and a potentially large expense.
One of the things I liked about this boat was the curved wooden "seat" behind the wheel pictured here.